Sell your scrap in just few clicks!
In this evolving technological world, let your kabaad find a kabadiwala, ONLINE!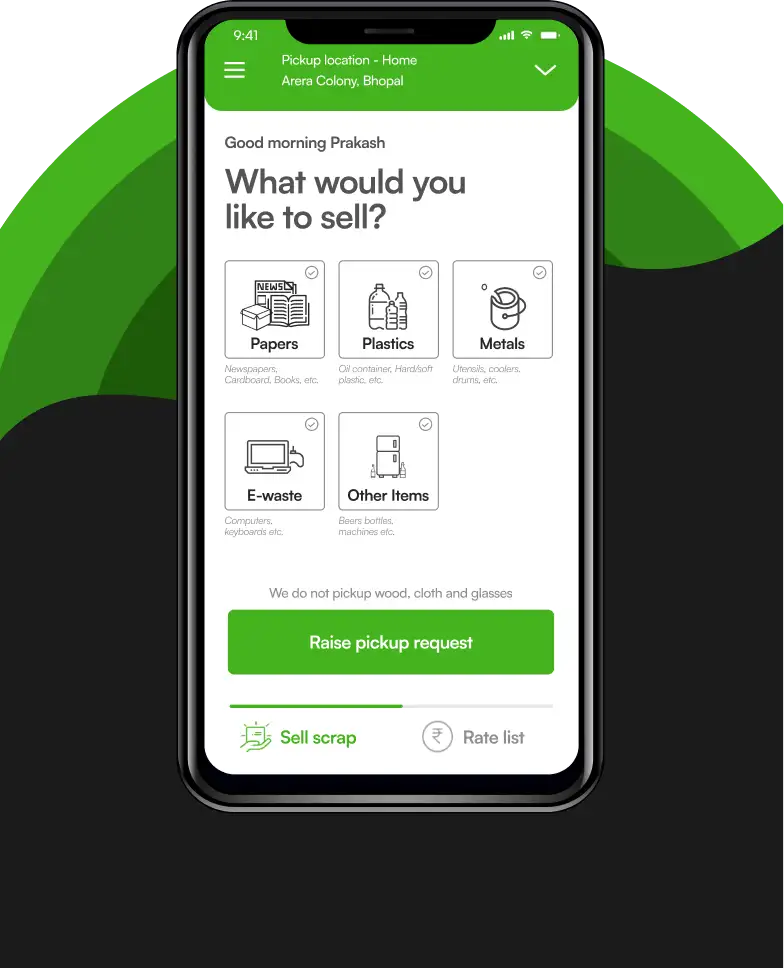 3
easy steps

to sell your Scrap
Step 1
Choose material
Out of our 40+ scrap categories choose the scrap you want to sell.
Choose material
Select your Scrap that you want to sell out of a 40+ scrap category options.
Step 2
Schedule Pickup
Select your preferred date and add the scrap pick-up location.
Schedule Pickup
Select your date and add the location from where the scrap will be picked up.
Step 3
Recieve Payment
Recieve payment in any one of the three payment modes via cash or UPI or IMPS.
Recieve Payment
Recieve payment in any one of the three payment modes via cash or UPI or IMPS.
Raise Pickup
Request
Raise a request from the comfort of your home with The Kabadiwala's easy & flexible pickup scheduling.
Recycle

Your Scrap

Don't know where to get your dry scrap recycled? Find us at your service.
Get Exciting
Rewards
Get a chance to win exciting rewards like coupons and gift cards & much more.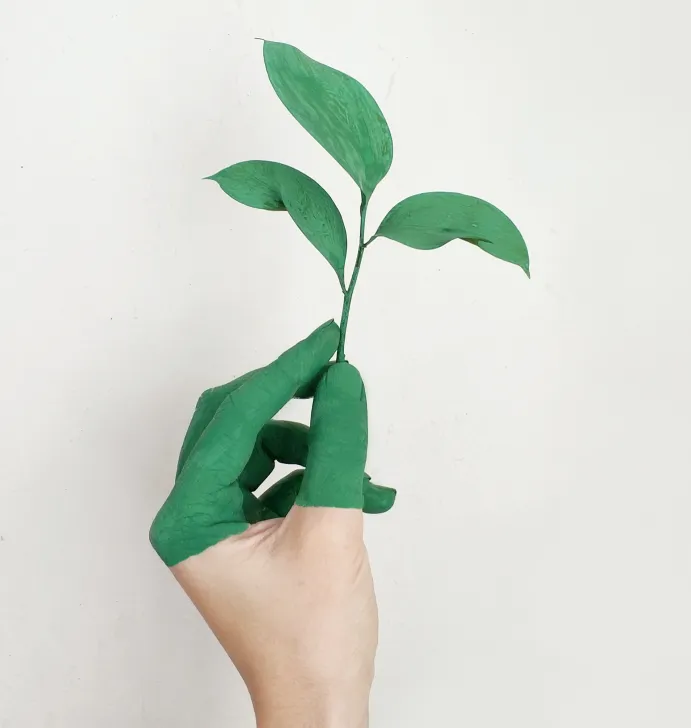 Know your
Contribution

to the environment

The Kabadiwala app allows you to check your environmental impact for the amount of scrap you sold to us. The impact is shown in terms of the natural resources you saved from over-exploitation or the units of energy you preserved for a sustainable future.

Water

Trees

Electricity

Oil
Want to get rid of your

old vehicle?

Let go of your age old unfit motor that doesn't serve its purpose neither to you nor to the environment & help bring circularity in the Indian automobile sector.
A vehicle as old as 10 to 15 years becomes unfit to drive on roads due to its decreased efficiency and increased carbon emissions, making it prone to road accidents, requires high maintenance, and causes extensive harm to the environment.
Adhering to the Vehicle Scrappage Policy of 2021, the right disposal of the scrapped vehicle is streamlined, thus helping to establish a circular economy in the automobile sector. While you enjoy perks like no registration fee on your new purchase & few road taxes waiver.
When your vehicle becomes unfit to be on roads, The Kabadiwala provides solutions for its right disposal while giving fair value against it. We also issue a vehicle scrapping certificate so that you can avail the benefits stated under the Vehicle Scrappage Policy 2021.
Know your
waste
Did you know? More than half of our household waste is kitchen waste and the rest consists of dry & hazardous waste. Each waste type has to be segregated at source to enable its right disposal so that a circular economy can be formed. Click the button below to know about your waste.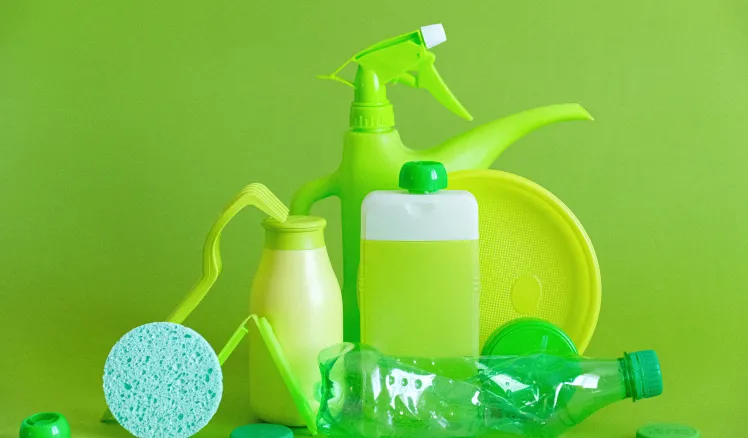 Zero Waste Societies
With our zero waste management services we help your society to turn zero waste by incorporating zero waste practices within its residents & stakeholders.
To promote the circular flow of materials to reduce the need for landfill space.
Establishing circular economy benefits in reducing climate impact, conserving resources and minimizing pollution.
Our services help you prevent wasteful practices by reducing, reusing, and recycling waste to become a zero waste society.
Our Initiatives
Small steps towards
sustainability.
Reviews
Check out our customer's scrap selling experiences!
The service is amazing. The experience is like an e commerce platform and the best part is that you get paid for selling your stuff. The app is very smooth. Highly recommended.
Atharva Kulkarni
Very well organised and systematic process, impressive work. I got instant payment for my waste material. behaviour of pickup boys was very humble.
Arpit Gupta
Superb, Fast & Fantastic service. Sold kabad within 24 hours of booking an appointment. Good work guys keep it up 👌
Sunny Singh
Awesome platform. I gave 25 kg kabad and they gave me Rs. 250. Digital weighing machine and transparent charges... Loved it 😍😍😍
Apratim Chatterjee
Very Good App. Its so easy to sell Scrap now with this app. I did a appointment and the pick up guy came the same day as scheduled. The Pick up people were polite and professional towards us. And in just a few time my useless scrap turned into Countable money!
Khan