Bhopal Municipal Corporation and The Kabadiwala came together to launch an initiative in 2019 whose guiding theme was to channelise the second hand books from the non-users to the needy, by encouraging them to donate books to help children study and in turn make the world go greener.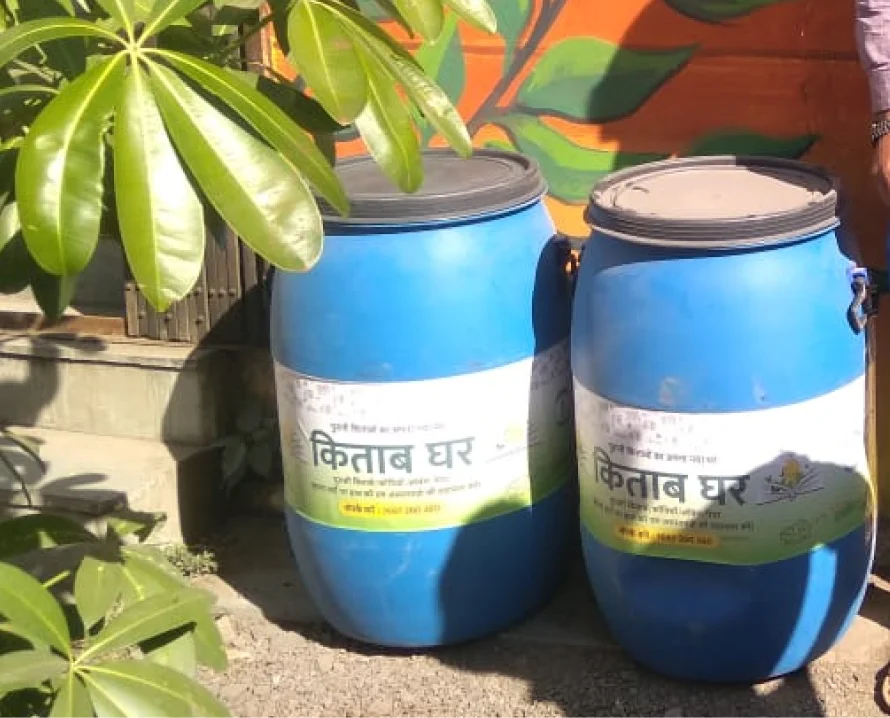 It was named as Kitab Ghar initiative which started as a part of various initiatives under the Swachh Bharat Abhiyan, hence was associated with a substantial cause.
By partnering with The Kabadiwala, BMC benefited from our well-designed automated network which specialises in providing doorstep service of scrap collection & disposal to people. It allowed them to develop a systematic mechanism for collecting used books & recycling them into new ones.
The pre-owned books collected by The Kabadiwala from people were first dropped and stored at Residents Welfare Associations (RWAs) and BMC ward offices of the city.
There were around 20 collection boxes installed across the city, where people could donate their books themselves. Later, The Kabadiwala executives would collect and drop them off to the wards.
After the books reached Kitab Ghar storehouses, they were segregated and the reusable books were sent to BMC runned libraries or government schools for the underprivileged kids.While the other books were collected back by The Kabadiwala and sent for recycling.
In this unique book bank, apart from the academic utility books, magazines & books for competitive exams were also accepted.
Through social media posts, The Kabadiwala encouraged people time-to-time to donate. A sense of contribution to the education of the deprived children and to nature by saving trees acted as a guiding force for people to come forward and donate.
Athar Ali, one of the students who benefited from this initiative. After covid-19 hit his family income, he started going to the library supplied by the Kitab Ghar initiative to prepare for his engineering entrance exam.
Another student who lived in the Bhim Nagar slums, studying in the junior section of a government school, got new notebooks through this initiative.
It was commendable that more than 1 lakh of books & magazines were donated, even during the trying times of the pandemic.
After the successful collection, recycling & distribution of donated books, BMC with the help of The Kabadiwala is determined to take Kitab Ghar initiative forward next year as well.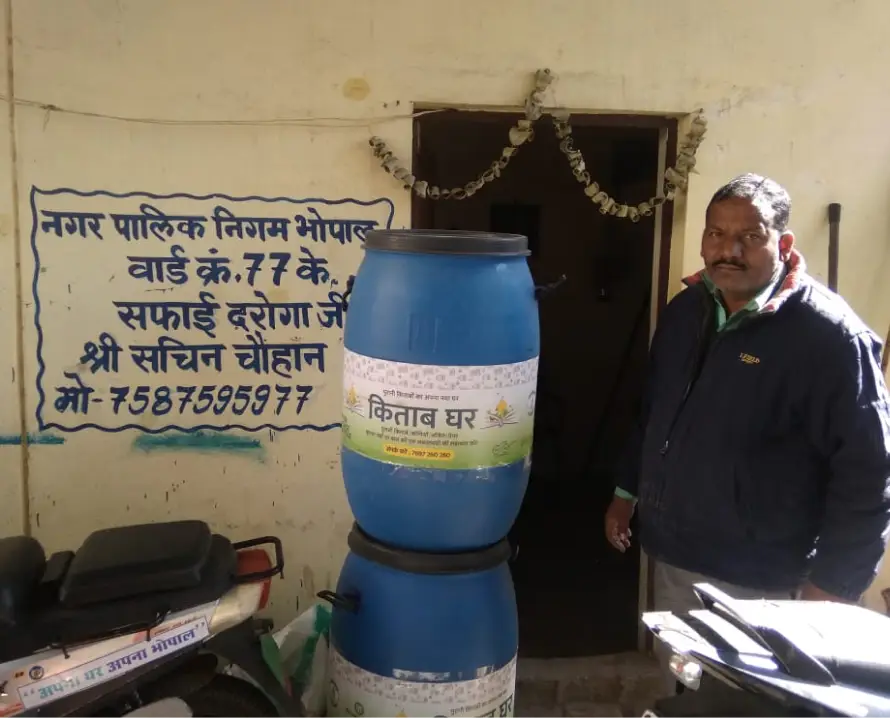 Our Initiatives
Small steps towards
sustainability.